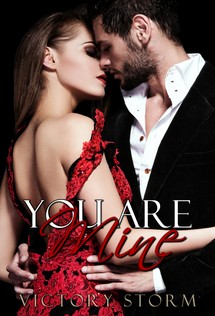 YOU ARE MINE (Mafia Romance)
Translator: Maria Burnett
Can a love that defies the law of two families divided by an ancient grudge ever survive?
Ginevra Rinaldi never knew what freedom was. Living in a golden cage, smothering and full of rules dictated by her father, she is used to obeying and suffering her family punishments for any of her rebellious acts. Lorenzo Orlando has abdicated his place as heir to the Orlando family heritage in order to have the freedom to be and do what he wants, even risking his own life. However, today he is a respected man and is the owner of Rockart City`s most prestigious venue, the Bridge. Determined to break the mold as well as the rules, Ginevra will end up in the wolf`s den. What will happen when she becomes ensnared by Lorenzo`s penetrating gaze and finds out that she can no longer escape him? How much time will Ginevra have before becoming Lorenzo's prey?
"YOU ARE MINE" is a reinterpretation of Shakespeare`s "Romeo and Juliet" in a modern version, with a touch of added suspense.
THE SWEET POISON OF REVENGE (Romantic Romance)
Translator: Maria Burnett
Zane Thunder is wealthy, charming, single, desired by many, and at the head of the Thunder Company, one of the most famous and respected advertising agencies in Chicago. In life, he always had to struggle but, in the end, he managed to get everything he wanted. Everything except Audrey. The only woman he ever loved and who betrayed him, destroying his happiness. Audrey Larson lost everything. Her happy life ended with the divorce from the only man she ever loved, Zane.
When they separated, her descent into hell started, but just when it seems like she had lost everything, Zane reappears in her life.
It has been four years since the last time they met.

Will these years make her forget and start a new page, or will their meeting only rekindle old grudges and the need for revenge that has been there all along?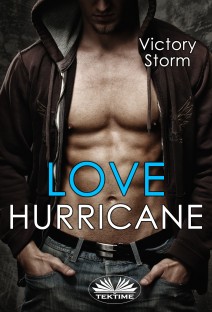 LOVE HURRICANE - Love Storm Series (Young Adult Romance)
Translator: Valentina Giglio
After four years of separation, Kira comes back to his best friend in Princeton, but the one she will find there isn`t that sweet and frail boy, submitted to his father`s violence, anymore, but a seventeen -year-old guy, angry with the whole world and with himself. Will Kira be able to wipe that hatred away and to teach him how to love?
LUCAS. Kira went away four years ago, leaving me alone at the worst time in my life. I will never forgive her for that. She has come back now and all the hatred I feel, makes me stay away from her. However, every time she looks at me, I feel bewildered, lost and scared, but I can`t forget who I am: I`m just a rotten stock and nobody could ever love a guy like me.
KIRA. After four years of distance and despair for that forced leaving, I`ve come back to Lucas at last. But things have changed now and I`ve become a victim of his bullying. Who is that boy who only knows violence and who uses girls just to lay them? I don`t know what has happened, but I`ll do anything I can to wipe away the hatred I can see in his eyes and which is keeping him away from me.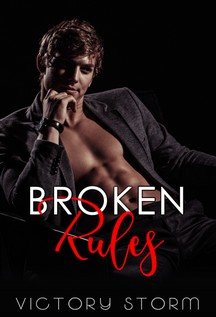 BROKEN RULES - Love Storm Series (New Adult Romance)
Translator: Maria Burnett
Easton could not believe it. Did his father really think he could host his new girlfriend's daughter without any consequences? And to make matters worse, did dear Alice really think she could dance into his life without following him and his rules?
When Alice had accepted that new life alongside her mother and new family to attend college, she knew it wasn't going to be easy, but she did not realize the full extent of it. A kiss had sealed that already difficult experience into a real hell. It was unfortunate she had never been afraid of getting burned and, before settling in, she was already ready to declare war and destroy the one who enjoyed humiliating and subduing her.
If it is true that in love and in war everything is fair, this fight will spare no blows.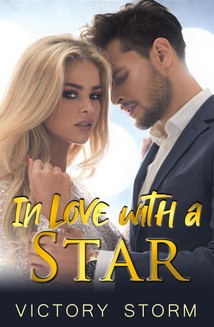 IN LOVE WITH A STAR - Hailen Dilogy (Romantic Romance)
Translator: Valentina Giglio
Leny was just sixteen when she was left alone after the departure of her beloved cousin Emily and her best friend Chris in search for luck in the movies world.
Seven years have passed since then and Leny's live is now a downfall to the abyss after she lost her job and she left her boyfriend, while the two most important people in her life have become two Hollywood celebrities.
Just when everything seems lost, the famous Emily Keys and Chris Hailen come back to their home town.
Will Leny, Emily and Chris be able to overcome those long years of distance and meet again?
Will Leny succeed in confiding in her cousin and in finally declaring her feelings to Chris?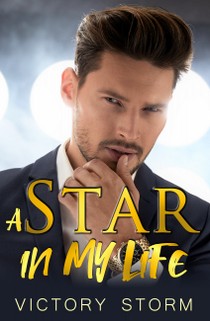 A STAR IN MY LIFE - Hailen Dilogy (Romantic Romance)
Translator: Marianna Cozzi
What's gonna happen when you've just run the risk of breaking Marc Hailen's nose, the actor known to have just insured his body for ten million dollars?
Berenice didn't think she has ever felt the need to answer a question like that, but the adverse fate, together with the hostile quadrature and constellations, has led her to encounter one of the most handsome, famous and well-to-do men at the time!
Will Berenice be able to find a solution to hold off the pompous and arrogant nature of the star Marc Hailen, without falling in love with him?

In addition to writing novels, I edited three English publications by Italian authors.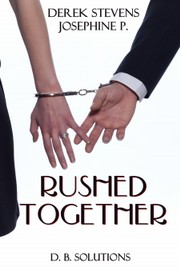 Rushed Together (Josephine P & Derek Stevens)
Translated (from Italian into English) by Kelly Velasco

What could have happened to two complete strangers that got them handcuffed to a hotel bed two thousand miles from home?
He doesn't know. He doesn't even know who he is.
She doesn't know. All she knows is that she shouldn't be there, dressed as a bride in a honeymoon suite. Why is she there? And how did she end up in that white dress?
Nothing seems to make sense and when things seem to be getting better, they find fake documents for both, a semiautomatic Colt, a positive pregnancy test and two shady individuals set to find them at all costs!
There is no time to think or to remember, they must escape to be able to understand what the hell happened the day before, of which neither remembers anything.
An escape filled with twists, where every certainty collapses miserably, every memory is distorted by what they will discover and where destiny plays its card each time.
A journey that will lead the two protagonists to travel throughout America to the final twist.
"Rushed Together" is a novel full of suspense, mystery and action with a comic and romantic twist to it.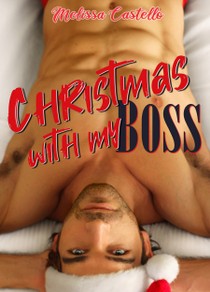 Christmas With My Boss (Melissa Castello)
Translated (from Italian into English) by Valentina Giglio

Caroline is the personal assistant of one of the brightest lawyers in the City of London, Jason Walsh.
They have known each other for eight years and their mutual understanding and loyalty are the basis of their excellent work relationship… At least until Christmas comes.
This year, Jason has decided to spend the holidays organized by Caroline at a luxury resort in Cervinia with his latest conquest Miss Chihuahua, but (thanks to Caroline's hand) his love affair gets difficult and Jason decides to offer that holiday to his secretary.
Unluckily Miss Chihuahua has no intention to give up the journey, so she will get Jason to leave all the same, without imagining they won't be alone at the resort!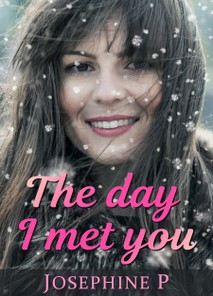 The Day I Met You (Josephine P)
Translated (from Italian into English) by Kelly Velasco

Lucy was just nineteen when her mom kicked her out of the house.
Left alone, Lucille went to live in the immense estate she had inherited from her grandma.
It has been eight years since then and suddenly her stepsister, Nicole, who she could never stand, calls her, asking her to spend Christmas together and let go of the past.
Lucy agrees and when she arrives to the Christmas Eve's dinner, she will meet Nicole's future husband, Xavier Blanc.
She surprisingly finds out of having met him five years before. That common past will immediately create a chemistry between the two, but Nicole has no intention of accepting the intrusion of Lucy in her life.
Then why did she invite her to the party? Does Nicole really want to start over, or has she reconnected with Lucy for other reasons?